Inline fuse holder can be generally divided into screw and buckle.Wire is generally electronic wire, there are national standards and non – standard.A wire is composed of four parts: conductor, insulating layer, shielding layer and protective layer.
Different specifications of wire matching different fuse current, the greater the current, the thicker the use of wire.
The main characteristics of wire are: variety of specifications, the use of voltage in 1kV and below more, special occasions continue to derivative of new products, such as fire-resistant cable, flame retardant cable, low smoke halogen free/low smoke halogen cable, termite, rat proof cable, oil/cold/temperature/wear-resistant wire, thin wall wire.
Inline fuse holder housing is generally divided into three colors: white, black and yellow.
Inline fuse holder material is generally divided into: nylon, ABS, bakelwood.Nylon flame retardant.ABS is easy to process into color.Bakelite is fireproof.
Dimensions are generally divided into: 5MM*20MM, 6MM*30MM, 10MM*38MM.
Rated voltage: 250V (depending on the material)
Rated current: 5A '10A (depending on the material)
Internal mounting: wire connection terminal, spring, fuse tube.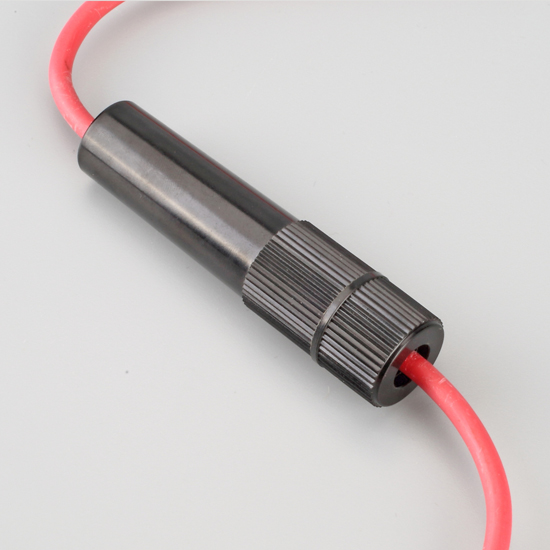 ---
Post time: Sep-24-2019