Panel Mount Fuse Holder-H3-11
Product Detail
Product Tags
Apply a thin coating of anti-corrosion lubricant to the inside of the fuse holder and the surface of the fuse connectors. The lubricant will help to seal out future moisture contamination.
Pull the fuse from the holder and inspect the metal connectors on the fuse. If the fuse shows any signs of pitting on the surface, replace the fuse, do not reuse it. Inspect the fuse holder connectors. Like the fuse, if the "U" shaped spring holder shows surface damage, replace the holders.
1.Product Name:Fuse Holder fuse base
2.Model:H3-11
3.Voltage breakdown: AC2500 1minute
4.insulation?resistance:DC 500V 100MΩ M
5.Rating: 10A 250VAC
6.Temperature tolerance:-20℃ -150 ℃
7.Flammability class:UL94V0
8.Standard: IEC-60335-1 GB_9364.6-2001
9.Certification: ISO9001, ROHS,
10.Mounting Ways:PCB Mount
11.Material:Thermosetting glue, Huang Tongtong
12.International Approvals:CE, CQC, UL,VDE
13.Fuse size:5*20mmFuse
14.Application:It is suitable for panel installation of all electrical and electronic equipment, testing equipment and sound equipment.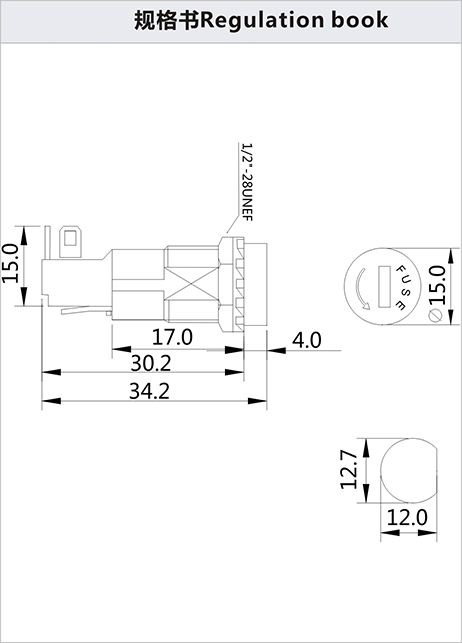 ---
Previous:
Panel Mount Fuse Holder-H3-9
---