60 amp fuse holder,panel mount,120V | HINEW-H3-18
Product Detail
Product Tags
Generally speaking, the fuse box house can be divided into the following categories:
Lead type, panel mount fuse holder, pcb fuse holder and auto fuse holder.
1、 panel installation fuse holder, especially for electrical appliances in the fuse holder;
2.、The fuse pedestal, which is usually used in some small household appliances;
3、PCB fuse, is usually used on some small household appliances control panels, and may be used on fuse clips.
1.Product Name:Fuse Holder 10*38
2.Model:H3-18
3.Voltage breakdown:AC2500 1minute
4.insulation resistance:DC 500V 100MΩ M
5.Rating:30A 600VAC
6.Temperature tolerance:-20° C -150° C
7.Flammability class:UL94V0
8.Standard:IEC-60335-1 GB_9364.6-2001
9.Certification:ISO9001, ROHS,
10.Mounting Ways:Panel installation
11.Material:Thermosetting glue, Huang Tongtong
12.International Approvals:CE, CQC, UL,VDE
13.Fuse size:10*38mm Fuse
14.Application:It is suitable for panel installation of all electrical and electronic equipment, testing equipment and sound equipment.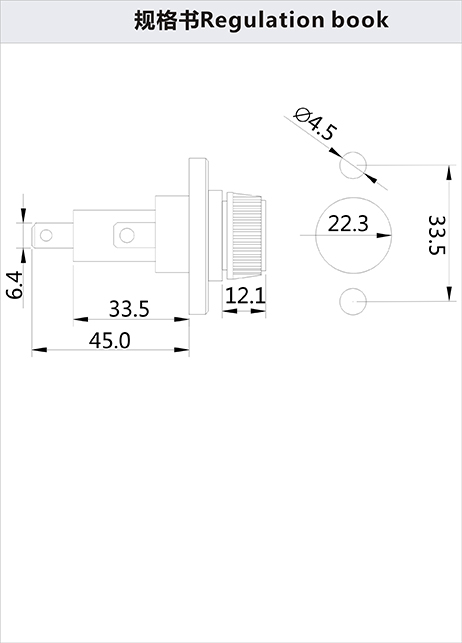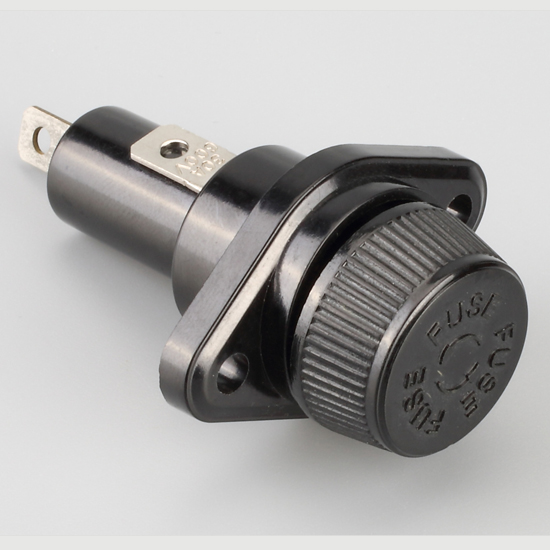 panel mount fuse holder
---
---