Panel Mount Fuse Holder-H3-21
Product Detail
Product Tags
The so-called fuse holder panel mount, in fact, the actual working principle is very similar to the fuse we use in the circuit. Because it has a box and is also called a fuse box, we first understand the principles and uses of the box before we fully understand the principle of the fuse box. In order to ensure the safety and normal work of the fuse, the function of the fuse box is usually waterproof, sunscreen, and avoid high temperature. The current fuse box is mainly a fuse box and a car fuse box. As we all know, if the fuse is used, it will change its electrical conductivity if it is affected by high temperature or water, which will cause the work to be abnormal and dangerous. Therefore, fuse boxes are usually made of materials that are not transparent or completely sealed.
1.Product Name:Fuse Holder fuse base
2.Model:H3-21
3.Voltage breakdown: AC2500 1minute
4.insulation?resistance:DC 500V 100MΩ M
5.Rating: 10A 250VAC
6.Temperature tolerance:-20℃ -150 ℃
7.Flammability class:UL94V0
8.Standard: IEC-60335-1 GB_9364.6-2001
9.Certification: ISO9001, ROHS,
10.Mounting Ways:Panel installation
11.Material:Thermosetting glue, Huang Tongtong
12.International Approvals:CE, CQC, UL,VDE
13.Fuse size:6*30mm Fuse
14.Application: It is suitable for panel installation of all electrical and electronic equipment, testing equipment and sound equipment.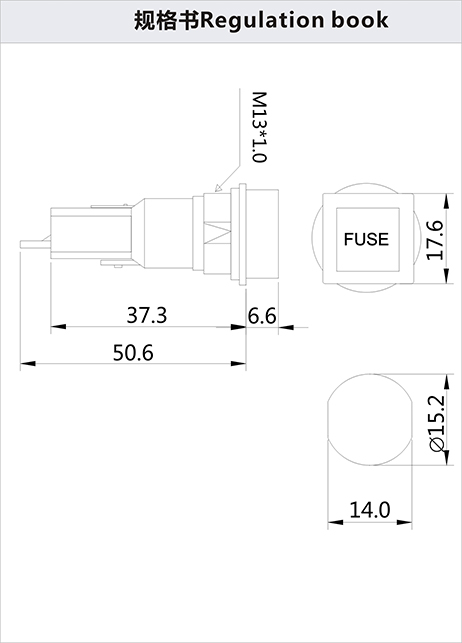 ---
Previous:
Panel Mount Fuse Holder-H3-19
---