The Panel Mount Blade Fuse Holder is ideal for auto or marine applications. This product takes standard blade fuses, rated for 250VAC 10A maximum.
Quick Details
1.Product Name:Fuse Blocks and Holders
2.Model:H3-40
3.Voltage breakdown:AC2500 1minute
4.insulation resistance:DC 500V 100MΩ M
5.Rating:10A 250VAC
6.Temperature tolerance:-20 ° C -150 ° C
7.Standard:IEC-60335-1 GB_9364.6-2001
8.Certification:ISO9001a, ROHS,
9.Mounting Ways:Panel installation
10.Material:Thermosetting glue, Huang Tongtong
11.Fuse size:5*20mm Fuse
12.Application:It is suitable for panel installation of all electrical and electronic equipment, testing equipment and sound equipment.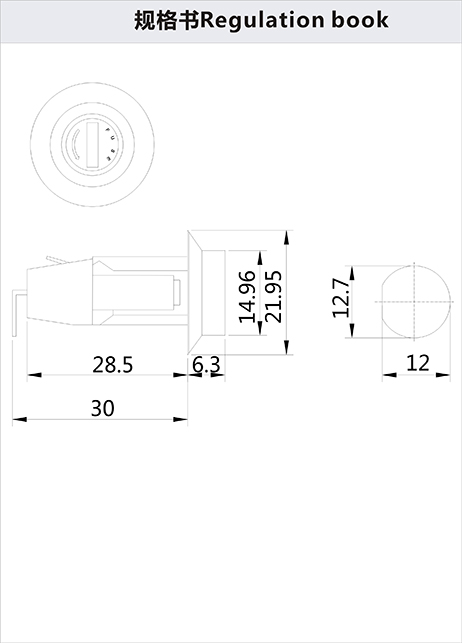 Current ratings of fuse wire (from Table 53A of BS 7671: 1992)
 
3
0.15
5
0.20
10
0.35
15
0.50
20
0.60
25
0.75
30
0.85
45
1.25
60
1.53
80
1.8
100
2.0