Product Name:Fuse Holder/ pcb fuse holder

model:MF550.

Voltage breakdown:AC2500 1minute 

insulation resistance:DC 500V 100MΩ Min

Rating:10A 250VAC

Temperature tolerance:-20° C -150° C

Standard:IEC-60335-1 GB_9364.6-2001

Certification:ISO9001, ROHS,

Mounting Ways:PCB Mount

Material:Hot Silicone PBT, Phosphorous Copper

Fuse size:6*30mm Fuse

Application:Suitable for circuit board installation of all electronic appliances, power supplies and other equipment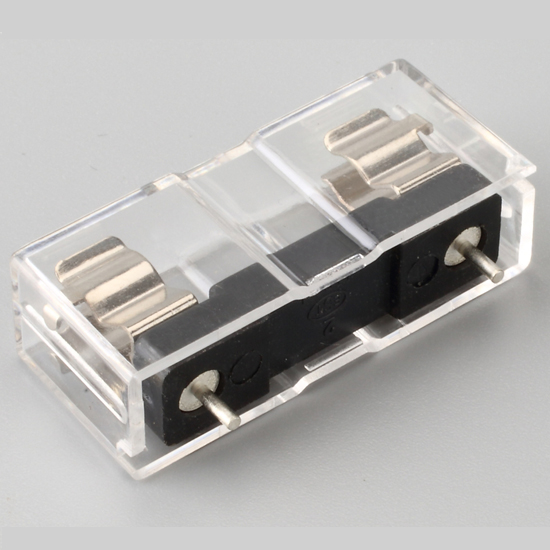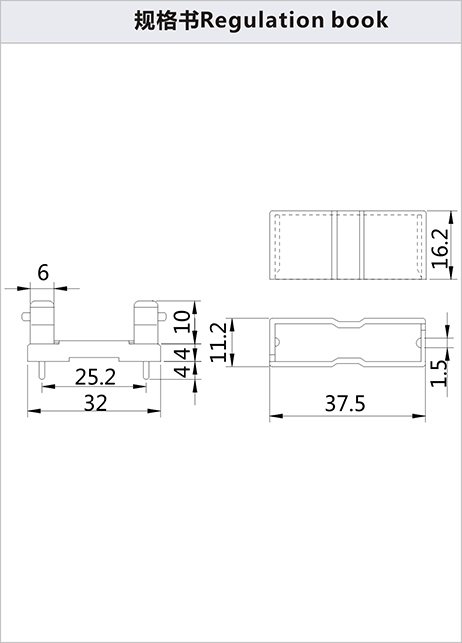 Fuses need to be protected because they themselves protect circuits from over current conditions. For example, if a circuit receives too high a level of current, the fuse will burn out, breaking the circuit. With a PCB mount, your fuse is protected and you can easily change it if required. 
Panel mounted fuse holders are a device that provides a housing for a fuse to act as safety device within a wiring circuit for when power loads exceed the safe level for electronic components.
Panel mount fuse holder of benefits
fuse holder panel mount With integral protection against electric shock. Fuse-holders shall have live parts inaccessible to IEC529 1mm diameter rigid test wire when fully assembled, without fuse carrier or fuse in place and when fuse carrier, with fuse is being inserted or withdrawn.
Panel mount blade fuse holder of features
• Reduce risk of damage to electrical components
• Fully enclosed plastic casing
• Small, compact and neat
• Wide variety of fuse sizes available to suit any application
Panel mount fuse holder waterproof of application field
• Lighting
• Illuminated signs
• Vehicle electrical circuits
• general circuit protection
Related Information
1.best pcb fuse holder for sale